We are a group of scientists, clinicians, engineers, artists, and story-tellers with one collective goal: using technology to help people perform better. It doesn't matter if you're recovering from a stroke or preparing for the Olympics, we use technology to build communities, empower, treat and inform.
As well as developing our own solutions, we work with health technology startups, helping them bridge the gap between early-stage ideas and a ready-for-market product by conducting world-class clinical research
The Putrino Lab operates out of the Abilities Research Center at Mount Sinai Hospital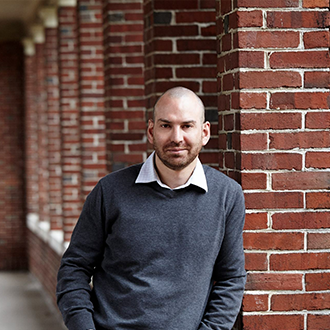 David Putrino P.T., Ph.D.
Director of Rehabilitation Innovation for the Mount Sinai Health System // Assistant professor of Rehabilitation Medicine at Icahn School of Medicine at Mount Sinai // david.putrino@mountsinai.org
David Putrino is a physical therapist with a Ph.D. in Neuroscience from The University of Western Australia. David began his career as a clinician in Australia and then moved to the United States to study computational neuroscience at Harvard Medical School, MIT, and NYU. He has served as a faculty member at Weill-Cornell Medicine and Burke Medical Research Institute. David works to develop innovative technology solutions for individuals in need of better healthcare accessibility. He often works with many collaborators including the High-Performance Division at Red Bull, Not Impossible Labs, and Leaders in Sports Performance. David's research has been featured in multiple media outlets including ABC, Sport's Illustrated, the Wall Street Journal, the BBC, Time, Wired and the LA Times.
Be sure to check out Dr. Putrino's Latest Book:
Hacking Health: How to Make Money and Save Lives in the HealthTech World
Postdoctoral Researcher // Department of Rehabilitation Medicine // Icahn School of Medicine at Mount Sinai // adam.fry@mountsinai.org
Adam obtained his Ph.D. in Kinesiology from Loughborough University, having completed his undergraduate studies in Sport, Exercise and Health Sciences at the University of Bath in the United Kingdom. He previously served in the Departments of Neurology and Neurological Surgery at Stony Brook University. Adam is currently working on a variety of human performance and translational research projects at the Putrino Lab.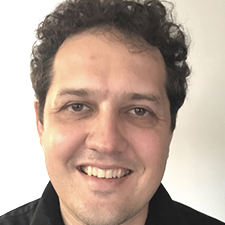 Daniel Belquer M.A., LL.B.
Director of Technology for Not Impossible Labs // daniel@notimpossiblelabs.com
Daniel earned his Master's in Experimental Theater from UNIRIO - Federal University of Rio de Janeiro after completing this Bachelor's Degree in Law from UEL - Londrina State University in Brazil. Daniel is a music composer, contemporary theater director, intermedia artist, engineer and Max MSP programmer who is currently working as the Director of Technology for Not Impossible Labs. At Not Impossible, Daniel has spearheaded the "Vibrotextiles Initiative" using wearables and vibrations to help the deaf have a better live music experience and to help improve the quality of life for individuals living with Parkinson's Disease.
Clinical Research Coordinator // Department of Rehabilitation Medicine // Icahn School of Medicine at Mount Sinai // taylor.patterson@mountsinai.org // (212) 824-8369
Taylor is the Clinical Research Coordinator for the Putrino Lab. Taylor completed her Bachelor's degree in Chemistry at Williams College where she concentrated in Pre-Medical Studies. Taylor now aids in recruitment and conducting ongoing research studies at the Putrino Lab.
Keep clicking to learn more about our projects!